Lauren Zawadzki reflects on The FOLD, a co-created programme with young people from the Lakes and Dales.
Tuesday 25th January 2022, 6pm (Online)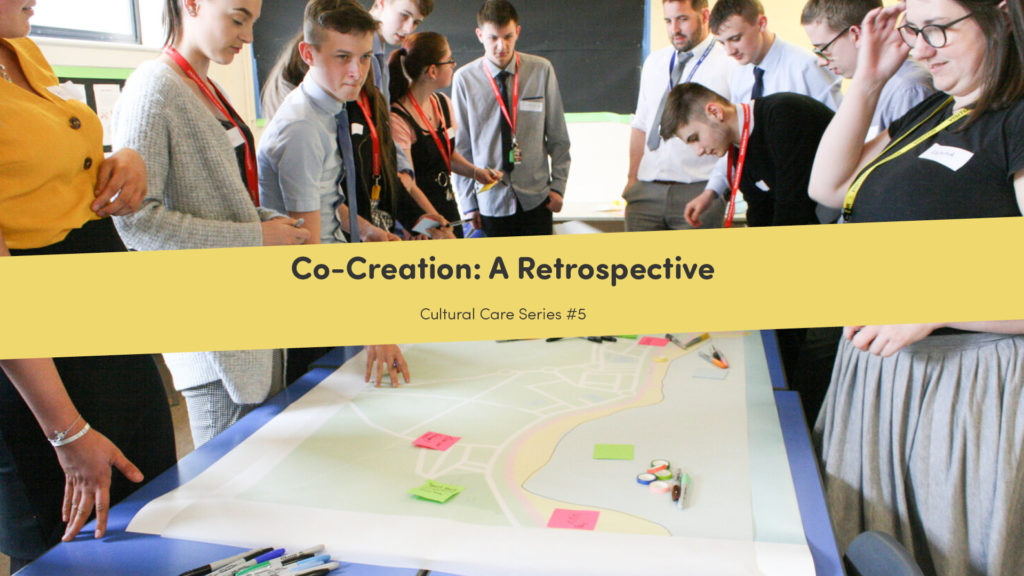 In this session, Lauren will draw on her recent experience of developing 'The FOLD', a co-created programme with young people from the Lakes and Dales. With the vision of empowering young people to create their own social, creative, and educational space, The FOLD brought people together to educate, mentor, encourage and finance ambitions, leaving a legacy of emboldened and informed young people.
The programmes were co-curated with the young people that live in those locations, allowing for a more impactful and meaningful project.
Lauren Zawadzki is a founding partner of Culture Company Deco Publique. She works collaboratively with the team comprehensively across the whole business. Roles can include anything from securing funding, developing new programmes of artistic work and engaging stakeholder groups, as well as on the ground delivery, whether it's supporting artists to work in residence in a factory setting or delivering co-design with young people in rural locations – and everything in between.

Lauren is also the Festival Director of the National Festival of Making, a Community Interest Company delivering work of national significance in Blackburn, Lancashire, and winners of the UK Festival Awards Best Non-Music Festival.
No matter what the project, the absolute best outcome for Lauren is the human-centred result – seeing people come together, take part, interact with one another, the sense of togetherness. 
Booking: https://co-creation-a-retrospective.eventbrite.co.uk.